Productivity begins with comfort
Comfort is the key to concentration and productivity. With its relaxing barefoot texture, adjustable tilt and height, and non-slip rubber feet, Offy Meko contributes to the best professional performance.
Ideal for both home and professional offices, Offy Meko provides a correct and comfortable posture that fits the user.
Dimensions: 46 x 11 x 35 cm (W x H x D)
Materials: high impact polystyrene, metal, rubber
Platform adjustment:
– Position 1: 11 cm height + 20° angle
(10° front + 10° back)
– Position 2: 14 cm height + 50° angle
(25° front + 25° back)
– Position 3: 17 cm height + 60° angle
(30° front + 30° back)
Net weight: 2 kg
Gross weight: 2.5 kg
Package dimensions: 56.5 x 37 x 47.5 cm
SKU: OFFYMEKO
EAN: 5600413203644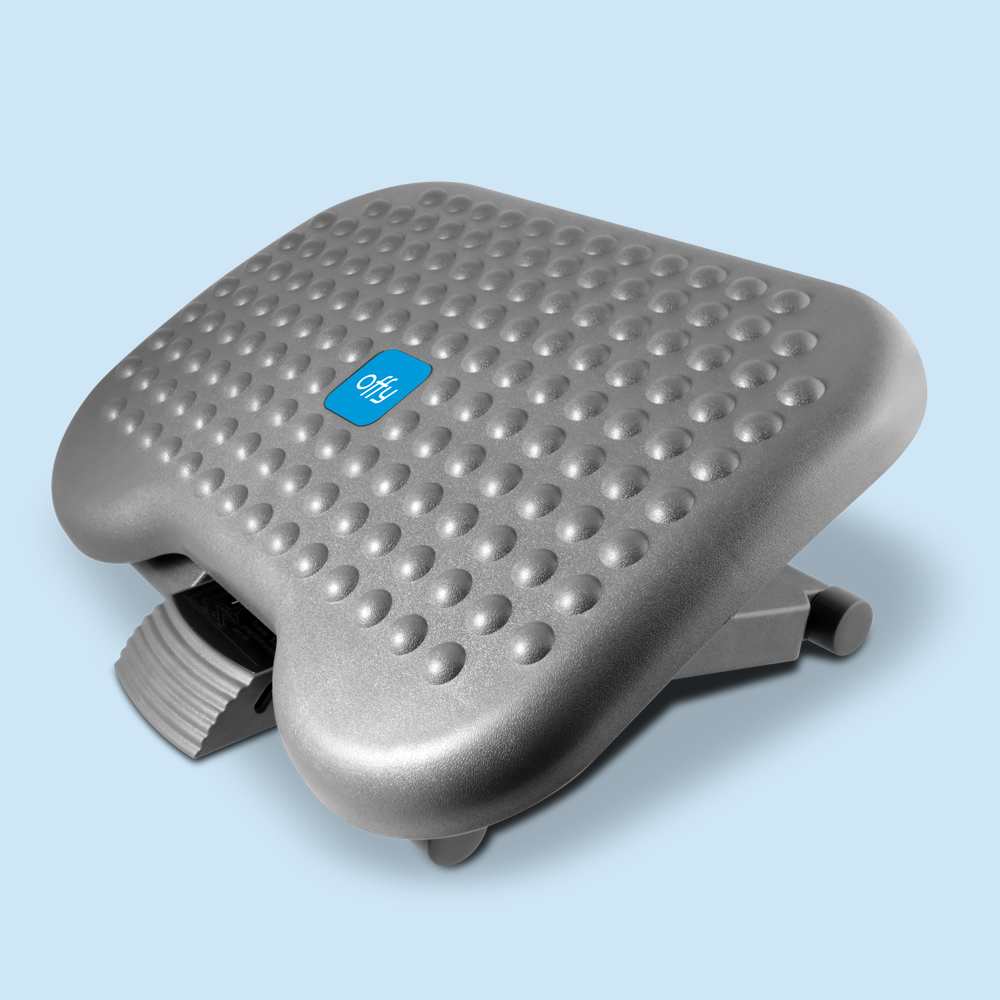 Adjustable height and tilt
Barefoot relaxing texture
A – 46 cm
B – 35 cm
C – 11 cm