Rest and confort that fits your needs
For those looking for the best posture for maximum concentration, Offy Roko offers the necessary support. Adjustable in height and tilt, with non-slip rubber feet and foot massage rollers, it is the best companion for productive professionals.
Great for demanding professionals, Offy Roko provides a correct and comfortable posture that fits your needs.
Dimensions: 46.5 x 11 x 34 cm (W x H x D)
Materials: high impact polystyrene, metal, rubber
Platform adjustment:
– Position 1: 11 cm height + 20° angle
(10° front + 10° back)
– Position 2: 14 cm height + 50° angle
(25° front + 25° back)
– Position 3: 17 cm height + 60° angle
(30° front + 30° back)
Net weight: 2.3 kg
Gross weight: 2.7 kg
Package dimensions: 46 x 35.5 x 12 cm
SKU: OFFYROKO
EAN: 5600413203637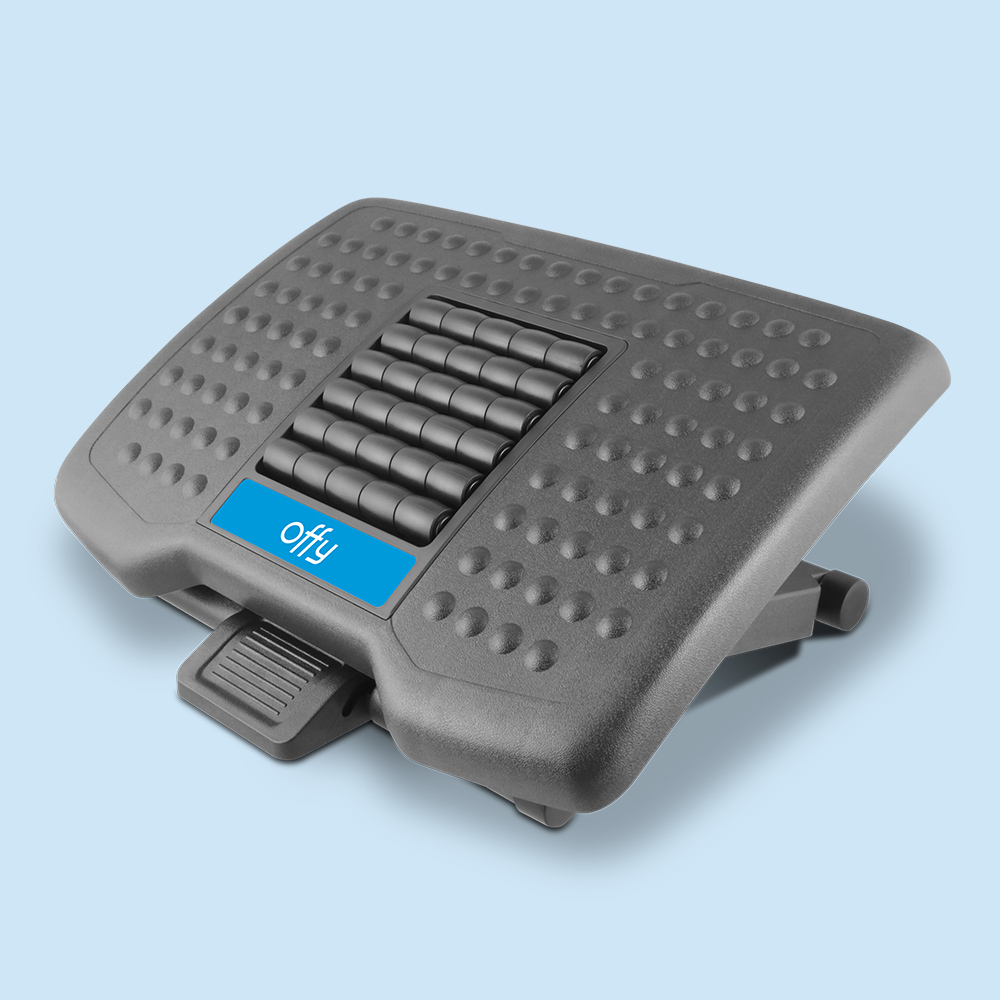 Includes foot massage rollers
Adjusable height and tilt
Barefoot relaxing texture
A – 46.5 cm
B – 34 cm
C – 11 cm