Comfort in sight, superb storage
Comfort and organization are key factors when working, both in the office and at home. The elevated position of the monitor improves head position avoiding neck pain. With two fixed compartments, two mobile compartments and a smartphone slot, Offy Deka helps to keep a correct posture and a tidy desk.
Great for home and business offices, Offy Deka provides a more ergonomic and organized work environment.
Dimensions: 43,4 x 13,3 x 33,6 cm (W x H x D)
Materials: high impact polystyrene, rubber
Platform adjustment:
– Position 1: 10.3 cm height
– Position 2: 13.3 cm height
Net weight: 1,1 kg
Gross weight: 1,3 kg
Package dimensions: 43 x 34,8 x 8 cm
SKU: OFFYDEKA
EAN: 5600413203675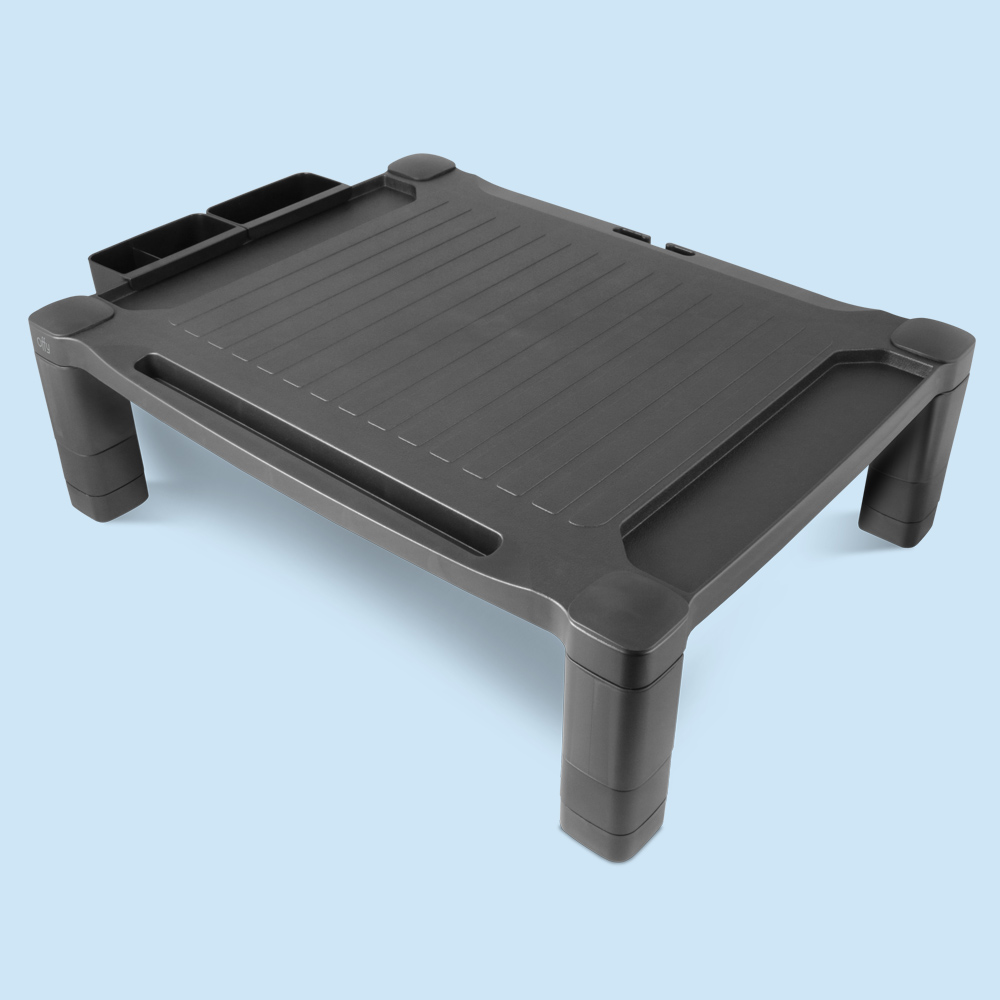 Two fixed compartments for storage
Two movable compartments for storage
2 height adjustment levels
A – 43,4 cm
B – 33,6 cm
C – 13,3 cm